AvaAnchor Installation
During the Winter season 2022/23 Jannis Aust and Anselm Köhler installed the first AvaAnchors in our test side for long time testing.
They are autonomously powered with a photovoltaic module and a batteries.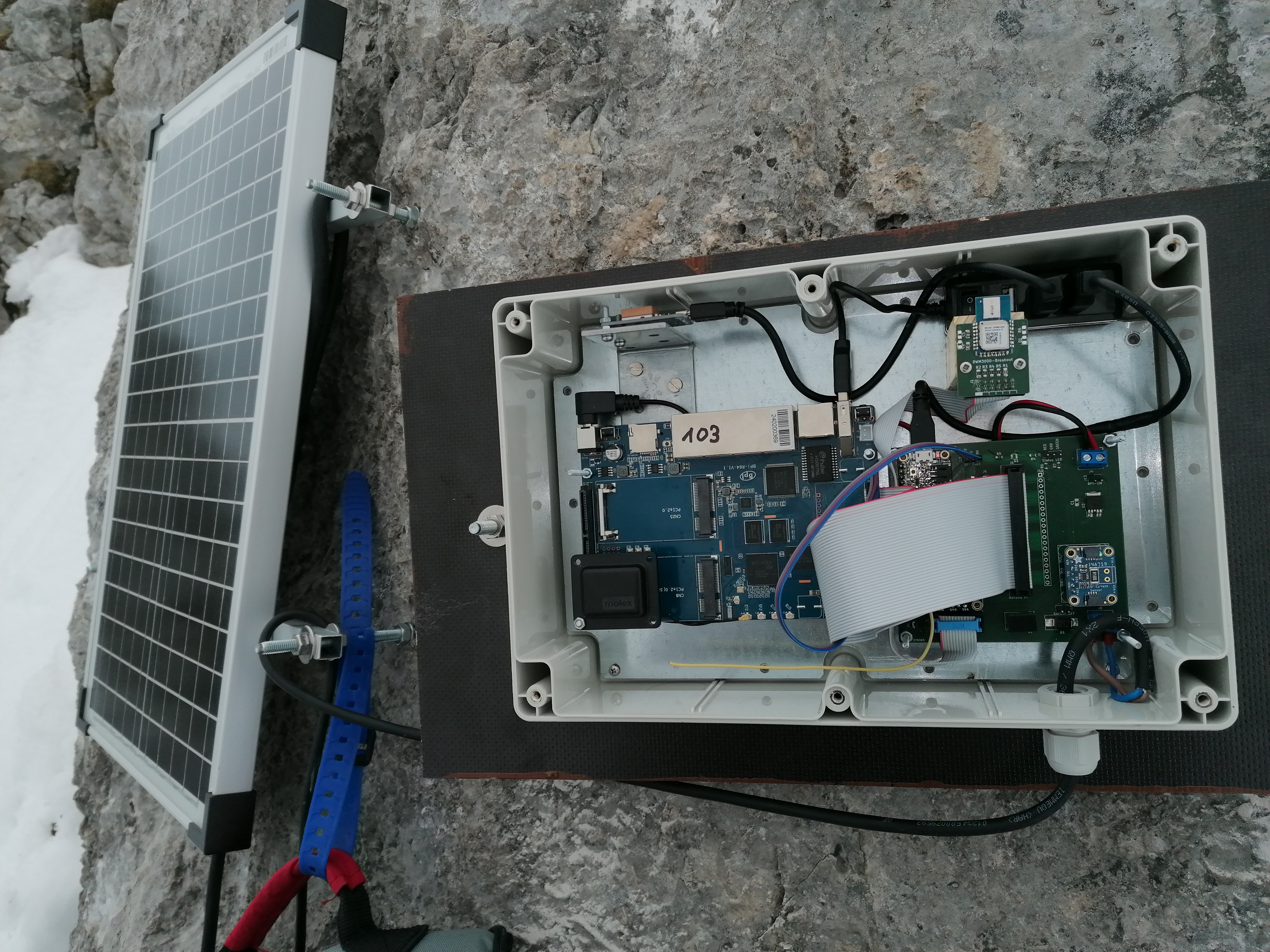 The Anchors are connected with each other via a self generated WIFI mesh in which two base stations are integrated.
The base stations have permanent power supply and internet accessibility so that the researches from Berlin have permanent access to the Anchors and can remotely flash the microcontrollers if needed.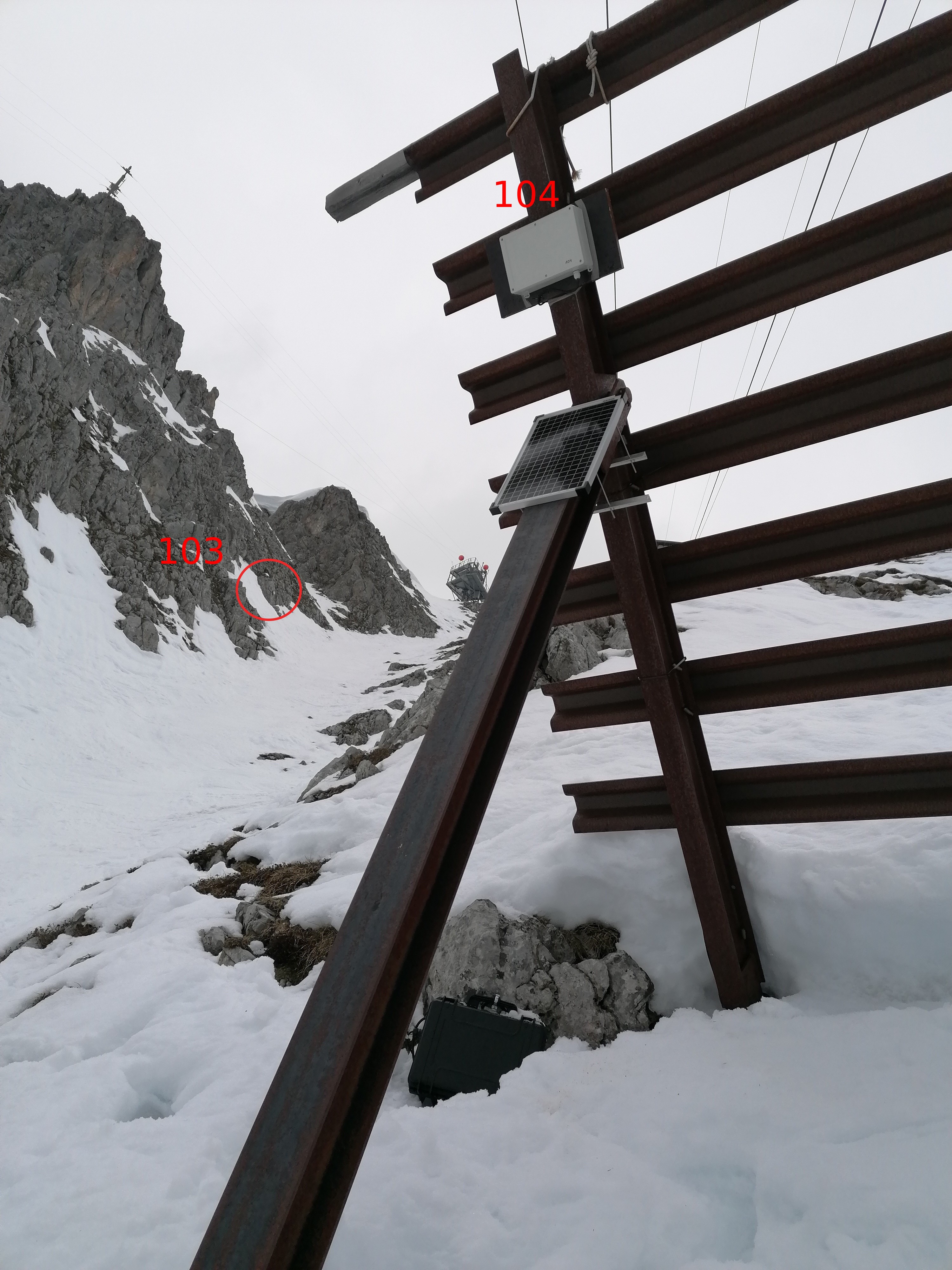 While the Anchors have no duty to full fill they remain in a sleep mode, to save energy for the experiments. The base stations can wake all Anchors or just specific ones via a LoRa connection and Anchor ID's.